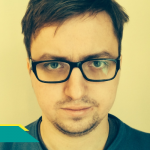 _
TITLE (POLISH TITLE):
MONK OF THE SEA (MNICH Z MORZA)
WEBSITE:
http://www.mnichzmorza.pl/
DIRECTED BY:
Rafał Skalski
YEAR OF PRODUCTION:
2016
COUNTRY:
Poland
RUNNING TIME:
68 min.
SYNOPSIS:
Rafał Sakalski's documentary tells a story of coming of age in the Thai culture. A young Bangkok citizen, who lives a promiscuous life, decides to become a temporary Buddhist monk. This is where his hedonistic habits meet the ascetic traditions.
In Thailand 70% of men decide to temporarily join a monastery. According to the tradition, every genuine Thai ought to become a monk even for a few days. The film depicts the influence which the experience had on the documentary's subject, and observes whether it has changed his previous habits and lifestyle.
TRAILER: