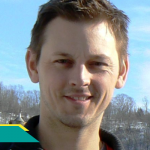 _
TITLE (POLISH TITLE):
GOLD FIVER (GORĄCZKA ZŁOTA)
WEBSITE:
http://www.goldfevermovie.com/
DIRECTED BY
J.T. Haines
YEAR OF PRODUCTION:
2016
COUNTRY:
USA, Guatemala, Canada
RUNNING TIME:
83 min.
SYNOPSIS:
The film entitled Gold Fever addresses the issue of the gold industry in Guatemala, a Latin America country. The activities connected with gold mines have a very negative impact on the poorest people in the area, who have no access to this business. Local residents have to fight for their land; they have to face both international corporations and private investors. This documentary film was created on the basis of the statements of people from different social backgrounds including artists, businessmen and especially the residents themselves.
The film was awarded the 2013 Rigoberta Menchú Grand Prix at the First Peoples Festival in Montreal, where it was recognized as an uncompromising documentary about the destructive impact and exploitation of the transnational mining.
TRAILER: